12 Apr 2013
Did Priyanka Chopra have nose surgery?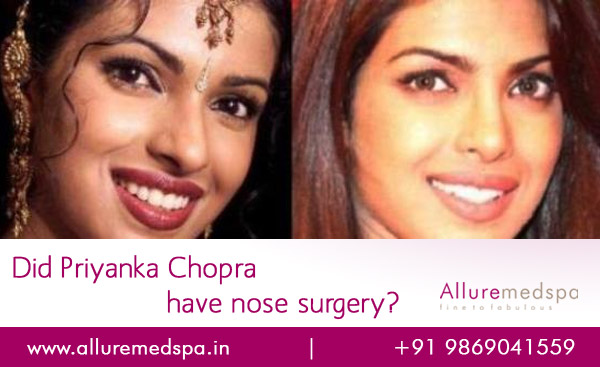 Have you ever wished that your nose was a little sharper or your chin was a little less pointy? Now it's no more a dream that one cannot achieve. With cosmetic surgery you can easily repair your features and make it more attractive.
Our Bollywood stars are not behind too, it's a very common aspect in today's life that almost all the Bollywood actors have undergone some kind of cosmetic surgery. After all their face is the biggest asset for their profession and each penny spent on enhancing their beauty is worth investing.
Disclaimer:
We are not saying they have done Cosmetic Surgery & also we have not done, this is only questionnaire.
Do you think she had nose job surgery?
Give Comments….