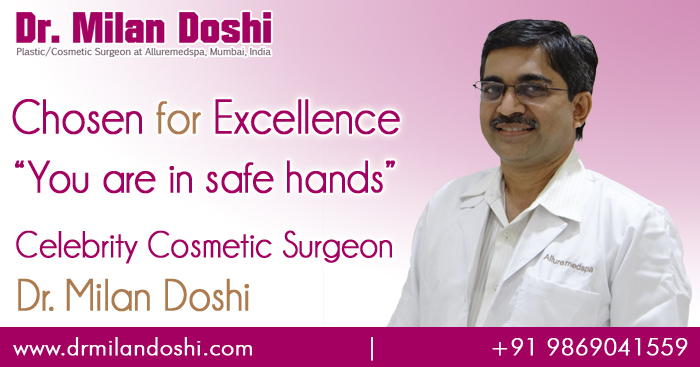 As we all look to achieve that perfect shape and impeccable look cosmetic surgery provide us with results which can match Sir Alex Ferguson's tenure at Manchester united. But remember such target can only be achieved with a highly skilled surgeon. Cosmetic surgery is considered most artistic among all healing profession as itrequires skilled eyes, confident hands and patient's best interest at heart. The doctor should also have keen understanding of patient's desired outcomes. But before you dive into surgical table you must discuss the process with doctor so he/she can set realistic expectation about the surgery.
As Indians we tend to be more lenient but remember the decision of choosing the right expert for surgery is most important one. There is no one who can better decide for your liposuction surgery other than the surgeon himself. He/she is basically the one who is going to prepare you for the surgery and he/she is the one who is going to schedule the number of days when you will be undergoing the operation.
But investigate all possibilities before committing to a particular expert.Your research should include location, status of the doctor, past experience and clientele, number of liposuction procedures performed, area of body the procedure is done, facility fees, medication, anesthesia, post-operative garments and any other costs. Remember liposuction in Mumbai can be done in a variety of places, from a Board Certified Cosmetic Surgeon office up to a major hospital. The right setting is important, but not nearly as important compare to the person doing the procedure.Many experienced doctor keep liposuction photos of their past patients which you can refer.As many times liposuction photos are taken right after procedure, you may see some swelling or redness on some body parts. Such should not be conceived as bad effects of the surgery.
HERE ARE THE REASON TO CHOOSE DR. MILAN DOSHI
Dr.Milan Doshi's positive attributed
Utilizing an "artist's eye" to produce natural-looking results
Remaining current on the latest plastic surgery technologies and techniques
Developing a personal relationship with patients that develop a deep understanding of the patient's needs and desires.
Following strict safety regulations and preventing complications
Book an appointment: https://www.drmilandoshi.com/contact-us/