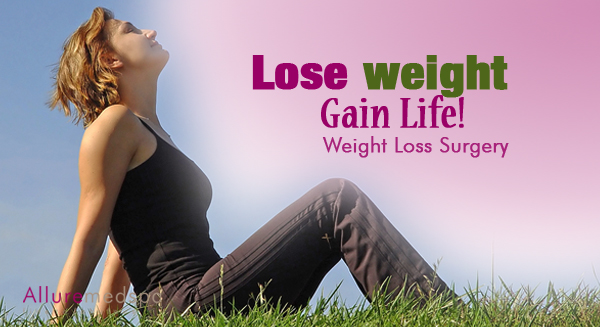 Weight Loss Surgery – A new, Lighter and more Enjoyable Life
Weight loss surgery (also called bariatric or obesity surgery) is a long-term commitment and a lifelong change. For this reason, it's vital you choose carefully where to have surgery, so you can be sure you'll have the ongoing support you'll need. At Allure medspa Cosmetic Surgery Center, we're with you all the way.
If you decide to undergo weight loss surgery with Allure medspa, our lifestyle team will be with you every step of the way:
A comprehensive consultation with your Weight Loss Surgeon
A pre-operative consultation with a Clinical Nurse Specialist
Regular help and support from our specialist weight loss surgery dietitians
Fitness plan from our fitness advisor
A post-operative wound check by a nurse
A post-operative diet plan individually designed by our dietitian
Referral to a clinical psychologist if required
Access to doctor for 24 hours
A minimum one year aftercare programme designed to help, support and advise you throughout your journey, towards achieving your goal weight
Indefinite aftercare via annual consultations with the dietitian
We will help you achieve all this as well as the bonuses that come with weight loss surgery: a boost in confidence, increased energy levels and other factors we sometimes take for granted such as fertility, raised libido and new or renewed self esteem.
Allure medspa adheres to all guidelines to ensure that weight loss surgery is the right option for you, that your chosen procedure is suitable and that it is the right time for you to go ahead with weight loss surgery.
For further information about weight loss surgery procedures we offer, our aftercare and support contact +91 9869041559 or complete our online inquiry form.
Book an appointment: https://www.drmilandoshi.com/contact-us/