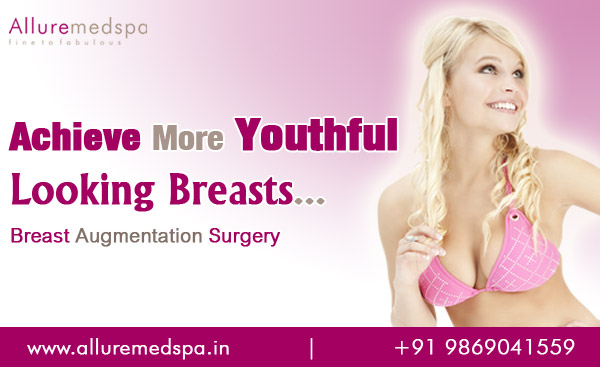 Over the past years, breast augmentation reigned as the top cosmetic surgical operation performed. Statistics shows that cases filed just keep on increasing year after year.
Breast augmentation, or more commonly known as "boob job", is a cosmetic surgical procedure that is performed to increase the mass or lumpiness of the breast. In most cases, this operation is done for aesthetical purposes but some use breast augmentation as a way of reconstructing the mammary area after one has undergone a mastectomy or has suffered a congenital deformity.
Know These Things before Undergoing an Operation
First and most important thing to know is how much you really want the operation. Are you mentally prepared for all the repercussions that you will experience or will go through after the breast augmentation operation is done? Know why you are doing it and be sure the answer should be more than enough to pacify your doubts.
You should also know the results that you want, as most people who let them be subjected into this kind of surgical operation, usually go for cosmetic or aesthetic reasons. You should know how much improvement do you want? You don't want regretting that you have asked for a smaller size or the breast implant made your cup size way too big than what you expected. Your doctor can help you make up a sound decision before you voluntarily put yourself on the table.
The procedure is done using a breast implant. This implant takes the form of usual shape of the mammary gland or the breast. It can be made of two materials. The most common one used is the implant made of silicon covering and filled with either silicone gel or saline solution. There's also another type of implant that is made of homogenous materials, yet is not available anymore as silicone breast implants grew in popularity. The whole procedure could take up to 2 hours and can be done on an out-patient basis. There are many ways to insert the implant, depending on the size and type that will be used. It can be inserted in the areola, under the breasts or in the armpit.
The risks associated with breast augmentation are infection, bleeding, unfavorable scarring and fluid accumulation. These are the usual risks that take place during the recovery period. There are also some cases where the implants become an obstruction for mammography. Lastly, there are no guarantees that the breast implant would hold, you should know that once you have undergone breast augmentation, expect to be back on the table. Not soon, but someday.
How much does breast augmentation surgery cost?
For an estimate on how much a breast augmentation cost or to arrange consultation call Allure medspa on +91 98690 41559 Breast augmentation Surgery– Allure medspa use modern breast implants to enlarge your breast size giving you curvaceous curves to boost your self-confidence.
Book an appointment: https://www.drmilandoshi.com/contact-us/