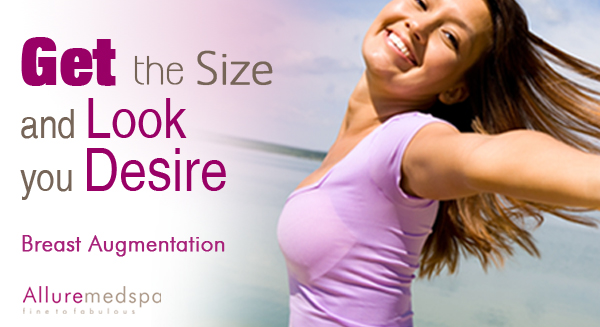 For women who wish to have breast augmentation, a common question asked at our consultations is at what age will the procedure be most successful. The success of a breast augmentation, as well as the best age to undergo the procedure, is largely dependent on your individual needs, goals and overall health. However, there are some basic guidelines to help you during your decision process.
One of the main reasons your age can be a factor in the choice to have breast augmentation involves the development of breast tissue. Your breasts can continue to grow and change up to the age of eighteen, sometimes even longer. The majority of women who have breast augmentation do so during their twenties or thirties. A consultation with the plastic surgeon Dr. Milan Doshi at the Allure medspa Centre for Plastic Surgery can help you decide if the time is right for your procedure.
In general, any adult over the age of eighteen can choose to get breast implants. Some guidelines regarding breast augmentation, though, are based on the type of implant being used. If you wish to have a saline implant, FDA guidelines state that you must be at least 18. However, for silicone implants, you must be at least 22 years old.
Please contact the experienced Board Certified Cosmetic Surgeon, Dr Milan Doshi of the Allure medspa Centre for Plastic Surgery today Call at +91 98690 41559 to schedule your initial consultation.
Book an appointment: https://www.drmilandoshi.com/contact-us/