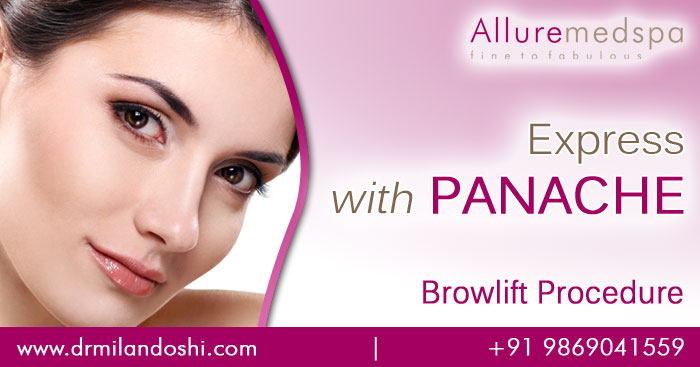 Not many are blessed with the perfect brows. People want their face to look perfect. In such circumstances, the surgery might be the best option for you. The brow lift surgery will help you to get the best face and brows for yourself. Let us discuss about the candidate for the brow lift procedure.
All these conditions and defects will make you a good candidate for the Brow lift surgery:
Saggy or low elevating position of the eyebrows
If deep furrows are visible across the forehead
Frown lines or furrows are prominent between the eyebrows
Gravity impacts the shape and position of the eyebrow that causes the brow line to sag. Saggy bowlines give a tired appearance to the face and eyes. There are many different methods and variations of conducting a forehead lift procedure to improve the position and shape of the eyebrow and forehead areas and can reverse signs of aging. Depending on the severity of the brow lines, your surgeon will suggest the type of brow lift surgery you need to undertake. Most people prefer the endoscopic method. If the sagginess is less prominent, then you can opt for Botox injections. Another form of brow lift surgery is Open surgery.
Botox Injections:  Some people seek quick and easy improvement; therefore they opt for Botox Injections.  By injecting Botox into the muscles that pull the eyebrows down, the muscles are weakened, and the eyebrows get elevated giving a more youthful look.
Open – The process starts with making an incision across the crown of the head or just within the hairline. Thereafter the excess skin will be removed and the brow will be elevated to give an enhanced look.
Endoscopic – This method of brow lift procedure utilizes the assistance of a surgical scope that is attached to a small camera inserted through the temples by making incisions within the hairline and sometimes in the upper eyelid crease. In a week or two, you will get well-shaped brows that look natural.
You might experience a little swelling and bruising after the surgery, which will be gone in a week or two. After two or three weeks of swelling, the brows will settle down and start looking more natural. You need to take proper medication that is suggested by your surgeon. You may be instructed by the surgeon to wear a tight pressure dressing around your brow area for the first few days after the surgery. Once you maintain a disciplined lifestyle, you will be able to maintain an amazing result.