Information on Cosmetic Surgery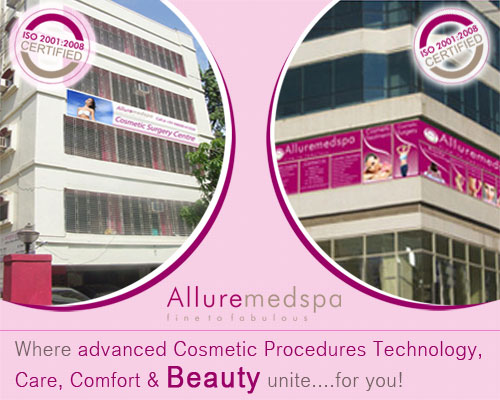 Cosmetic surgery is something never to be entered into lightly. There may be many reasons one is interested in looking into it, and valid reasons one might pursue it, it should always be taken with the utmost seriousness, and one should pursue as much info about cosmetic surgery as possible. No surgery is something to be treated casually, and before you decide to take the plunge, you should make sure you're doing it for all the right reasons, and of course, there are perfectly sound reasons to pursue some of these options. One's appearance, in our image-obsessed culture, can be a cause of significant emotional distress, and the desire to change it in those instances may be legitimate. Further, one's weight might be a real hindrance, and liposuction in these cases could be a valid option.
However, once one has decided that cosmetic surgery is the way to go, you need to avail yourself of information regarding some of the types of plastic surgery.
Type of Cosmetic Surgery
Liposuction is an extremely popular form of cosmetic surgery wherein fat is permanently pumped out from specific pockets on your body. One of the unfortunate realities in dealing with weight loss is that fat, once formed, never goes away naturally, and may simply be swelled or lessened. Liposuction reduces your body's total stores of fat.
A facelift or rhytidectomy is an anti-aging treatment. Facial and neck muscles are tightened and loose skin removed.
A tummy tuck is an operative procedure often following liposuction, in which loose or excess skin and fat is removed, giving you a tighter, tauter appearance.
A rhinoplasty (nose reshaping), also known as a nose job, is a minor surgical procedure wherein excess bone and cartilage is removed from the nose to reshape it, often to remove bumps or crooks.
Breast surgery is any of a variety of procedures women may choose to undergo, and include the implantation of artificial breast enhancements to therapeutic breast reduction surgery.
A Note of Caution
Please do not forget that cosmetic surgery is exactly what it says it is, and cannot serve as a substitute for real lifestyle changes if you are interested in weight loss or fitness. Any underlying health problems which have been caused by or contributed to excessive weight gain may remain after the surgery, and one is advised to take some of these surgeries as merely the starting point of a larger regimen of self-improvement and wellness.
Book an appointment: https://www.drmilandoshi.com/contact-us/