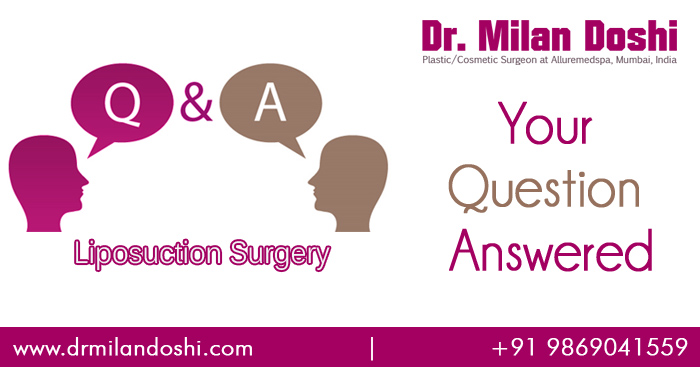 What Parts of the Body Liposuction can be worked on?
When a patient meets with their surgeon they can discuss with them which parts of the body they want to have worked on. Legs, ankles, buttocks, face, neck, back, thighs, arms, abdomen, etc., are all areas of the body that patients commonly have fat removal on. The amount of fat that is removed from certain areas of the body will be determined by the doctor and the patient. This will be based on the amount of fat that is in the area and how easily it can be taken out. Generally only a small amount of fat can be removed at once, or else health risks will increase.
How much weight can you lose with Liposuction?
The scope of Liposuction is not the loss of weight, but the remodeling of the body.
What are the Risks?
Risks include: swelling, bruising, soreness, rippling skin, skin changing color, uneven skin and more. The risks are generally based on how well the patient takes care of their wound after the surgery has been completed. Most patients can avoid most risks if they follow their doctor's instructions closely while they are healing. When it comes to risks during surgery, they include: blood loss, fat clots, blood clots, infection and more. Having anesthesia can increase the risks of all of these things, which is why visiting a doctor before the surgery is required.
Does liposuction produce permanent results?
After liposuction surgery the body's new shape is more or less permanent. If a patient does gain a moderate amount of weight after liposuction, then the figure will simply be a larger version of the new body shape. Fat cells that are removed by liposuction do not grow back. As long as the patient does not gain excessive amounts of weight the new, more pleasing outline is permanent. Of course after laser liposuction, the clock keeps ticking, and advancing age will produce the usual changes in the shape of the body associated with the aging process. If a person gains weight after liposuction, she/he will not accumulate as much fat in the treated areas as would have happened if liposuction had not been done.
What are the Benefits?
Removing fat from areas where it won't reduce naturally from diet and exercise.
Better health due to less fat affecting internal organs and bodily functions.
Contouring the body and creating a new shape.
Book an appointment: https://www.drmilandoshi.com/contact-us/