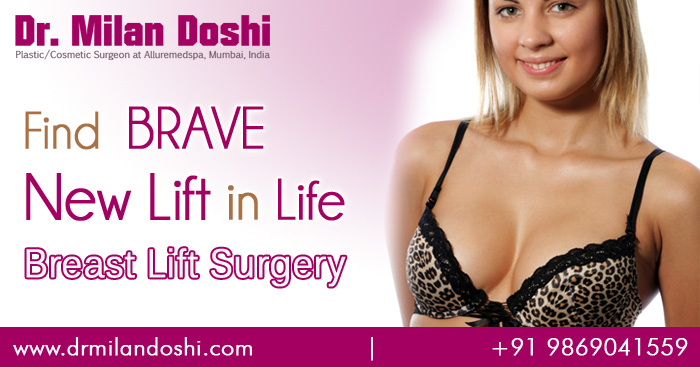 Even though a lot of times we say 'true beauty is inner beauty' or 'beauty is in the eyes of beholder'. Sad reality in life is such that we don't fall in love with someone's personality on first sight and a lot of times first impression last a lifetime. Society judges everyone on basis of their looks and we tend to socialize with person best suited to our personality. What builds an individual's personality? Sure you can call out education and experience but by simply feeling good with our looks and confident with our body would ooze self-assurance and strong personality which attracts almost everyone.
There comes a time in every woman's life when she feels certain body parts of her are not as firm and so her confidence and moral start to diminish because she is uncomfortable with her body. There are many reasons and sources which affect breast to lose their shape and firmness. Age, weigtloss, pregnancy, breast feeding, illness are some common reason. In this article I'll talk about a Breast lift procedure which service to lift and restore loose breast. Emotional issue associated with sagging breast can be resolved with breast lift. Many issue such as
1. Different size breast      2. Breast that lack substance      3. Position of nipples   can be resolved with breast lift procedure.
Breast lift, also known as mastopexy is one of the most popular cosmetic procedure among women. Breast lift comes in variety of forms and you can decide how you want your breast. You can choose to have higher or more youthful looking breast. As deciding on the best breast lift is matter of personal choice and individual taste along with circumstances in the end goal remains of lifting to optimize the aesthetics of the breast by improving the placement of breast mound. Women who are unhappy with their volume of breast can have breast lift along with breast augmentation. But one must consult with professional Cosmetic surgeon and take his/her input in the manner carefully. For your own benefit be honest and frank while discussing your needs and changes which you'll want to make. For breast lift procedure consultancy in Mumbai you can visit Best Cosmetic Surgery Center – Allure Medspa.
Book an appointment: https://www.drmilandoshi.com/contact-us/