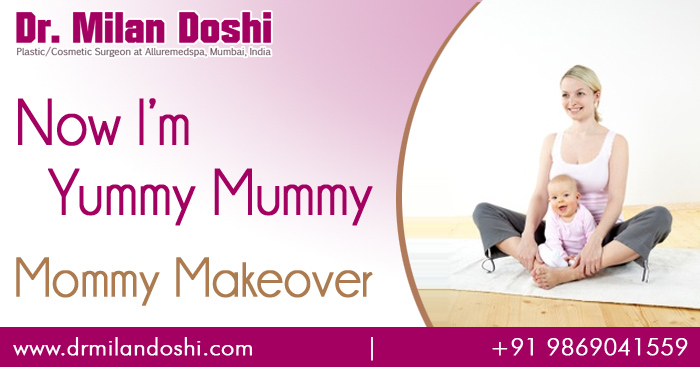 Post-pregnancy body is one society's greatest secret; all we see is female body that had been airbrushed and perfected. A lot of women experience physical problems post their labour period or due to kind of work involved in caring for the young child. Problems such as recurring infections, back pain, a leaky bladder and painful intercourse are more common than people may think, but such issues make life unbearable sometimes.
As everyone has different physic, single excessive diet or fitness training designed for all gender don't seem like a good solution to me. It's not even a healthy way to achieve the target set by many women.Hence, there are now many women opting for some sort of surgery in their post pregnancy period. Many women look to recover from specific problem area which are heavily harmed after childbirth. Some specifically look to rejuvenate the appearance of their vagina or they look to tighten it (for such purpose Labiaplasty is a part of mommy makeover plan). Every so often there are physical damages which occur for which there are no over the counter treatment.Or you could say that Regular diet, cream, pills or exercise won't give you the satisfying result for such issue. Usually Mommy makeover surgery includes many procedures which are personalized to reverse the physical effect of child-birth to rejuvenate lost youth as well as complete transformation of her point of view.Each mommy makeover combines numerous cosmetic surgeries to give the result you desire, but remember your recovery will be even better if your fitness level is good.
Even when a women goes to a shop to buy a new pair of dress or shoe she often marvels how she has changed her style. And, wonders how her young self would judge her or see her if she walks right through that door.Her smile can fade if she feels grumpy and uncomfortable in her own body. At Alluremedspa Mommy makeover procedure is helping women rekindle their lost spark. Under the expert hands of Celebrity Cosmetic Surgeon, Dr.Milan Doshi you are certain to achieve the dream figure.
Book an appointment: https://www.drmilandoshi.com/contact-us/