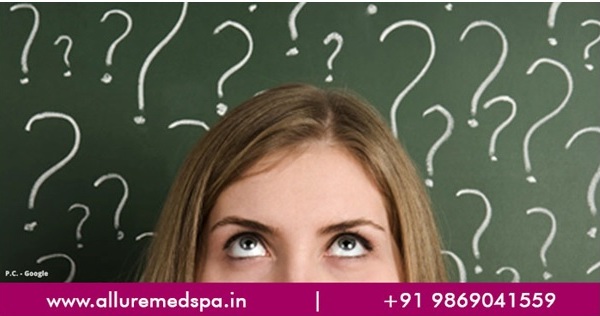 There are a slew of cosmetic procedures, tummy-tuck, breast lift, and liposuction for inner thighs or the popular nose job that can morph you into a beauty queen. Only having set your mind on improving your appearance is just the tip of the iceberg. There are weightier considerations for you to go about while putting your health and appearance into capable hands. This is where the most crucial exercise of finding the right cosmetic surgeon commences. A cosmetic procedure if done well and done safe can make you feel like the "all new" you is self assuring. And that means being well planned and well prepared for this big makeover!
Cosmetic surgery has gained steam over the years and so have too many under qualified or improperly trained surgeons that have swarmed the market. It is no better enough to be happy with the word "board certified". A board-certified cosmetic surgeon who is certified by the American Board of Plastic Surgery is an approved credential. Have questions? You can simply visit the company website to check for the right qualifications and training that are set standards and ethical codes of a practicing cosmetic surgeon.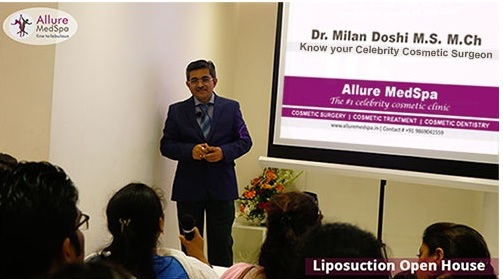 Now that you know what you must look for, take a tour of a leading cosmetic surgery clinic, Allure MedSpa  This advanced, well-equipped clinic is home to a host of celebrities who has undergone aesthetic makeovers under Dr. Milan Doshi. With nearly two decades of experience in cosmetic surgery, Dr. Doshi offers a customized solutions to his patients. He is the founder and medical director of Allure MedSpa, Mumbai, and is armed with the following credentials and international affiliations that make him one of the most preferred surgeon of his field.
He is armed with the following credentials and international affiliations that make him one of the most preferred surgeons of his field.
As an aesthetic surgeon, Dr. Milan Doshi believes not only on quality results delivered, but also building a good, personal rapport with his patients so that they can comfortably put their thoughts, queries or apprehensions during the one to one consultation. While setting realistic expectations about the outcome, Dr. Doshi ensures you are making the right decision in achieving your aesthetic goals.
A cosmetic surgeon who brings up a caring connection with you makes a true difference in the whole experience.  
To further help you in the screening process, these are some of the useful tips that we have listed that may help you find the best cosmetic surgeon who can best meet your needs:
How frequently has he performed the procedure(s) you want? It is wise to settle for someone who has had several years of expertise in the cosmetic surgery procedures you want to undergo. A brand name created with marketing efforts with little or no experience is something you should keep distance of.
Does the centre provide a good customer service? You will be spending a great deal of time consulting both pre operative and post operative time in the clinic. A warm, welcoming environment that supports a well trained staff adept in scheduling your appointments and follow up care is a qualifier of a good cosmetic surgery clinic.
How good is the clinic at follow up care? A good cosmetic surgeon monitors your progress and recovery after your procedure. Go for a surgeon who will meet you personally and ensure that you are healing well, or support you with care in case of any discomfort.
Above all, make sure you have a feel good factor about the clinic you are getting associated with. If you haven't yet found the right one keeping the above in mind, take your time and find the right one!
Book an appointment: https://www.drmilandoshi.com/contact-us/