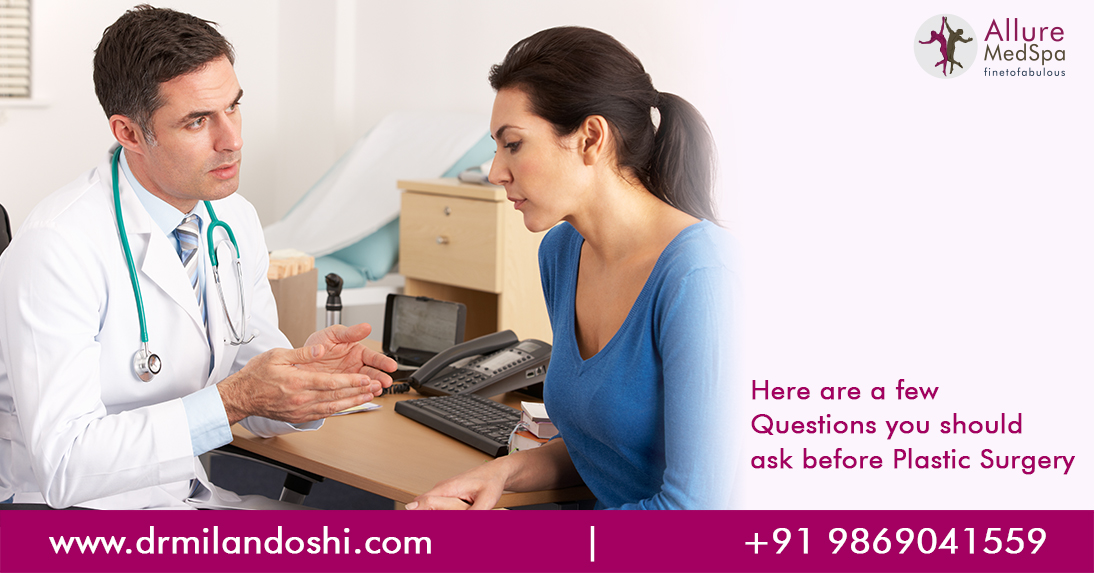 Making a decision alone is never enough, especially when the said decision is regarding plastic surgery. Making an informed decision is where you will find success and satisfaction. Deciding on having a surgery to improve the way you look isn't and shouldn't be one taken easily. You need to ask relevant questions, you must get all your concerns eased out and all your doubts cleared. So here are a few important questions you must ask during your consultation. These questions are the ones that will help you get the right answers and get you the best out of your surgeries.
Work with your doctor
For a truly successful cosmetic surgery and great results, you must work with your doctor. It's not just about hearing what your doctor says, it is about listening and following their instruction. You must ask the right questions and show an active interest. You cannot be passive with regards to your own happiness and well being. You should help out your doctor by providing an honest and accurate medical history and prepare to give up your vices.
Prep work needed
The before part of the surgery is as important as the surgery itself. You need to not only change your lifestyle, but also be honest about the things you wish to change. Relying on a plethora of websites alone will not give you all the information you need.Your doctor will tell you all the dos' and Don't and you must follow them religiously. Eat healthy, exercise well and give up smoking and drinking. Moreover, before you go in for your surgery, you need to be ready by wearing loose fitting clothes, no jewelry and bring along a loved one for support and help.
Say no to lord google
Google is your best friend, but not when it pertains to knowing all the things that you need before, during and after your surgery. Yes, the additional information won't hurt and having the support of the online community, but not every information available there is reliable. Trust your cosmetic surgeon, who will be operating you they know the best. Rather than rely on contradicting and sometimes confusing information, choose to listen to your doctor.
Don't bargain
When your looks and your body is on line no expense should be too big. If you compromise on excellence while trying to cut the cost, you may miss out on the best results.  Do not haggle on prices and ensure that you choose a clinic that has transparency in its billing system and no hidden charges.
Book An Appointment : https://www.drmilandoshi.com/contact-us/