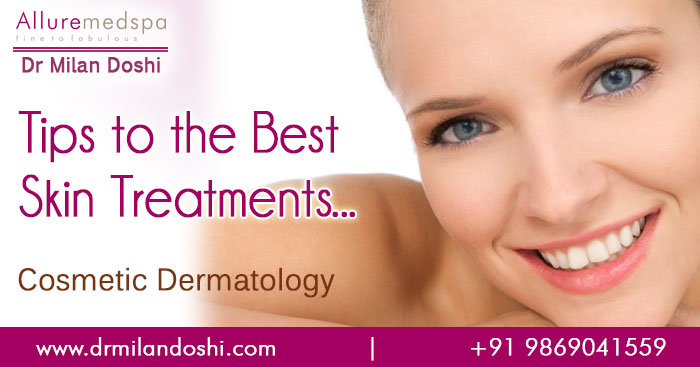 Taking care of the most vital organ of the body can be a tedious task if you don't have patience and dedication. While it is true that genes affect the overall look, feel, and type of your skin, with conscious efforts you can get naturally glowing, healthy, and younger-looking skin.
Before you decide to start treating your skin from outside, it is also important to be healthy from within. A nutritious diet, adequate consumption of water, and following a basic skincare routine can help you get a beautiful skin. However, if there are issues deeper than what normal, routine care cannot solve, then you need to consult a skin expert i.e. dermatologist.
You need to check the following parameters before choosing your dermatologist:
Educational qualification: It is important to ensure that your Cosmetic Dermatologist is adequately qualified. Even great advertisements don't always mention the qualification. So, do your research on that.
Experience and skill: Sometimes, a simple, medicinal touch of a doctor can heal half of your concerns. Such effect can come only when the doctor has operated many patients successfully and with right surgical skill.
Client feedback: It is also necessary to seek opinion about the particular dermatologist from people who might have visited him/her and taken the treatment.
Clinic location: You must have observed that reputed clinics are set up in prime locations so they can cater to all kinds of people. Moreover, if the location is convenient to travel, there are chances that more people would consider that as a prime advantage.
Communication and follow up: A good doctor or dermatologist makes it a practice to communicate with the patients and do the follow-up. This process creates a win-win situation for both sides. The doctor comes to know how effective the cosmetic treatment is and the patient feels better knowing that the doctor cares for him/her.
Book an appointment: https://www.drmilandoshi.com/contact-us/