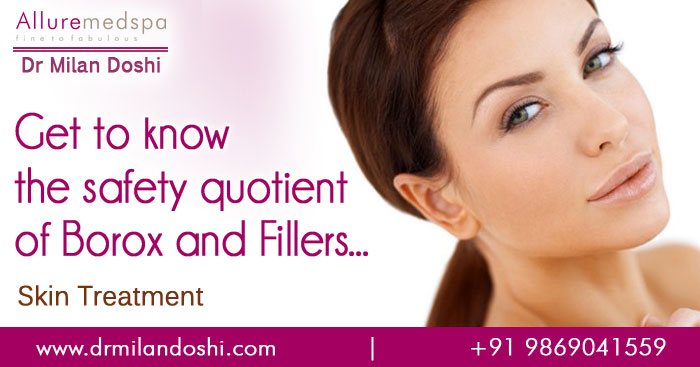 If you're looking for a non-surgical cosmetic treatment that will smooth out the effects of premature ageing, then botox injections and dermal fillers could be the answer.  Every time you smile or frown, you set off a series of contractions in the underlying muscles of your face. As these muscles expand and contract, they crease your skin with an unflattering pattern of lines.
A quick, safe and simple procedure involving Botox Muscle Relaxing injections and Dermal fillers can smooth out these lines and wrinkles on the upper part of your face, giving you a more relaxed and youthful appearance which can last for several months!
Why choose Allure Medspa for Botox and Dermal fillers treatment?
Allure medspa is one of the India's leaders in Botox and Dermal fillers treatment
Whether your skin is losing its tautness due to too much sun or too little sleep, specialists can fill out lines and wrinkles, sunken cheeks and weak chins and enhance your lips.
Botox injections and Dermal fillers used by Allure medspa include all leading brands and are FDA approved.
When you have your treatment, you'll notice a significant improvement to your features in just a couple of days. It is highly safe and effective.
You can easily fit a treatment into a lunch hour, and you'll be able to return to work straight after. The procedure offers quick results.
For an estimate on how much a muscle relaxing and dermal filling treatment may cost, we recommend that you call at Allure medspa on +91 98690 41559 for our latest prices. With extensive yet totally private consultation with our professional skin experts, you get an overview of the solutions we provide to suit your need, budget and time. Call today to schedule a consultation with a physician who will develop your Personalized Treatment Plan.
Key Benefits
Clear, beautiful skin
Smoothness and shine
Younger appearance
Attractive look
Improved self-esteem
Book an appointment: https://www.drmilandoshi.com/contact-us/