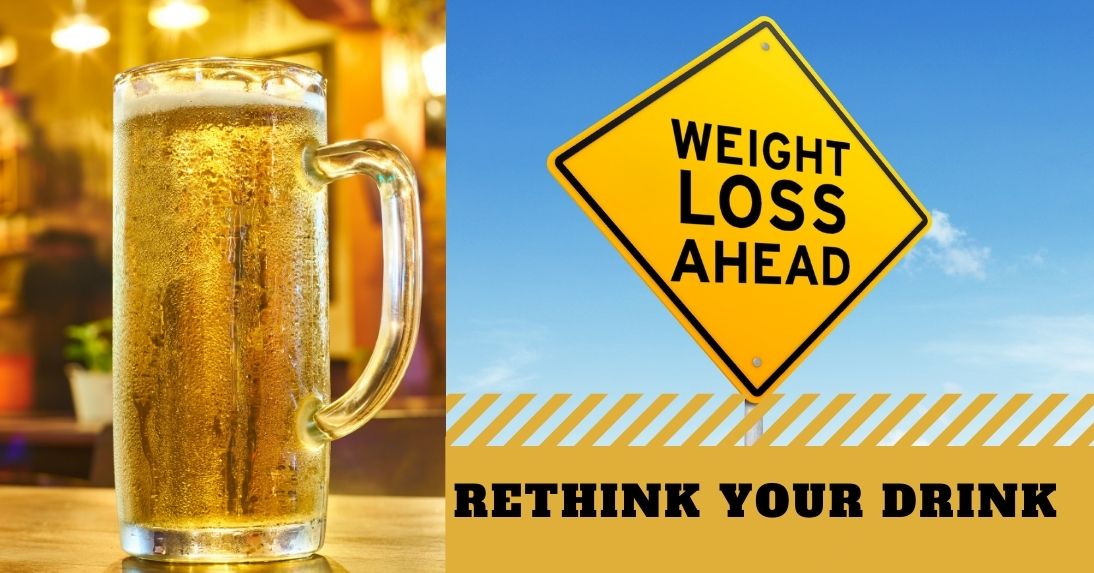 We all know how losing weight can be an exhausting, tiring process. As satisfying as the end result can be, the journey to the ideal body is grueling and difficult. However, if you're a drinker, the journey becomes even more difficult as the numerous calories found in almost any alcoholic beverage will add to your misery. While you may argue all of the health benefits that an alcoholic beverage may offer, you can't forget the many ways it can negatively affect your weight loss journey.
How alcohol is an obstacle for weight loss:
Alcohol can lead to an increase in belly fat.
Alcoholic beverages have a high calorie content, which is processed as excess fat by the body. As a result, consuming alcohol, can result in rapid weight gain. Furthermore, if you do not participate in any physical activity, you will increase your risk of developing chronic illnesses.
Alcohol has only calories, no nutrients
The majority of alcoholic beverages are often referred as "empty calories," which means that these intoxicating beverages contain no nutrients but are high in calories, which can increase your body fat. Furthermore, if you assume that beverages containing fruits and soda are safe, you are wrong. They contain far more calories than before.
Alcohol can lead to digestive issues
Drinking can cause problems with your digestive system. An unhealthy digestive system means that the body is unable to consume all nutrients and, as a result, is unable to transfer waste, impacting the body's metabolism. This usually results in weight gain.
Drinking decrease your will power
If you've been on a strict diet for a long time or have been doing a series of exercise routines, once you drink the alcoholic beverage, the determination to stick to your weight loss plan is gone. Alcohol makes you so inebriated that your ability to reason is compromised. This can make you lose your inhibitions and cause you to eat or drink items that disrupts your weight loss journey.
Alcohol disrupts hormone balance.
Alcoholic beverages can cause a drop in sex hormones such as testosterone, which is responsible for a number of metabolic processes, including muscle development and fat burning. This means that men, on the other hand, can find it difficult to lose weight due to a lack of testosterone.
Alcohol can change the way your body generates energy
Normally, the body produces energy from fats stored in the body. It burns calories and provides the body with the energy it needs to work. When you drink, though, the alcoholic beverage becomes the primary source of energy, which allows existing fat to stay put and grow, resulting in weight gain.
Drinking impacts your sleep negatively
A good night's sleep is important for the body's overall health. When it comes to losing weight, though, this is important. Drinking, on the other hand, may have a detrimental effect on sleep. Sleep deprivation and lack of sleep can cause hormonal imbalances related to appetite, which can increase your calorie intake and contribute to weight gain.
You Can Also Connect With Us at:
Phone/Whatsapp:  +91-98690 41559
E-mail: alluremedspa.in@gmail.com
Facebook: https://www.facebook.com/AllureMedSpa/​
Instagram: https://www.instagram.com/alluremedspa1/​
Twitter : https://twitter.com/allure_medspa​
LinkedIn : https://www.linkedin.com/company/2747457​
Allure Medspa: www.alluremedspa.in