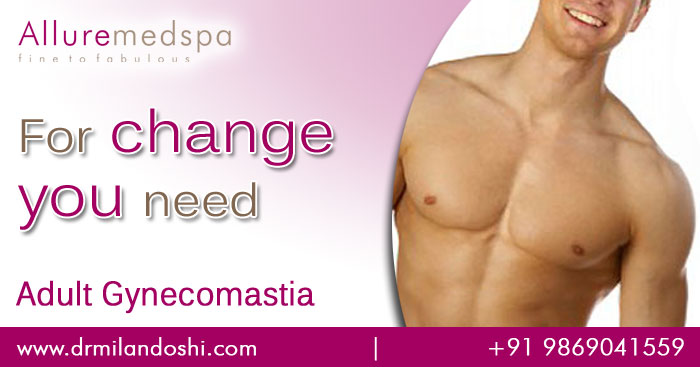 Man always desires for a well-toned body and a well-toned chest. Some unfortunate men tend to grow breast, which is a major cause of embarrassment for them. It makes men extremely conscious about themselves. Some men even try to avoid any public interaction and go into the dark phase of depression. They become the butt of jokes among their friend circle.
The deformity is quite common among pre-teenage boys but persist among adults too. The procedure of Adult Gynecomastia will help to resolve the problem.
Some of the causes of Adult Gynecomastia are mentioned below:
Some hormonal change in the body is one reason for breast enlargement among men
Some people are on drugs such as heroin and marijuana that adds to the problem
Obesity, certain liver disorders, male breast cancer, aging, puberty, hematoma attribute to the excess secretion of hormone in the body, which in turn add to the problem
The excess estrogen secreted by testicular tumors in males can contribute to male breast development requiring surgery for their removal
Adult gynecomastia is the procedure of reduction of male breast. The surgery starts when the surgeon infuses anesthesia in the body and thereafter makes an incision. The procedure is combined with liposuction. The excess fat tissue is removed during the operation. The incision is made around the nipple area or the areola and after the procedure, the incision is closed by making sutures.
Some of the benefits of Adult Gynecomastia are:
Scars won't be visible in this surgery. It will blend with the natural contour of your skin.
 You will get a tighter and firmer chest after the surgery is done.
It is a painless procedure, as well as no risk, is involved.
After the surgery is done, you will have to take some precautions for quicker healing. Your surgeon will suggest you to take proper rest and meals after the surgery. In case of swelling or bruises, your surgeon will prescribe some medicines for relief.
Book an appointment: https://www.drmilandoshi.com/contact-us/