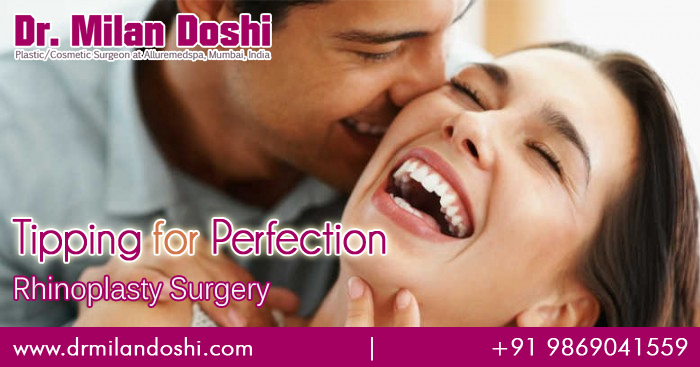 Rhinoplasty is no longer restricted to A-listed people. More and more people are seeking the procedure to enhance their appearance. And honestly, who doesn't admire a perfectly shaped nose? In case of girls a lot of time we see them opting for small cute button like nose and in men's cases some rebuilding and remodeling of nose is done. If you wish to undergo the procedure, here are a few Rhinoplasty Surgery recovery tips specifically for us Indian's as we tend to be on careless side.
If you have any discomfort or pain you can take some painkillers but the aim of such should only be minimize the pain.
Avoid accidental hits on your nose please.
Intake of any drugs should be under restricted guidance of your physician. Aspirin, ibuprofen, heparin, and other anti-inflammatory drugs are usually suggested not to use few weeks before the surgery until you are granted permission avoid using them.
Avoid intake of substance which contain vitamin E for further substance which you should avoid consult your physician.
Avoid using any cosmetics especially over your face unless advised against by your physician.
After your nose job surgery your skin becomes very sensitive, so try to avoid any sun exposure on your skin. Cover your face while you walk out in broad day light.
Avoid smoking for three weeks before and after surgery
For achieving better result try to avoid wearing glasses up to four weeks after nose job surgery. Weight of the glasses could affect the result
Now a grim council, try not to smile or laugh too wide and hard. Remember that your recovery is short-term so try not to shake and move. And avoid blowing your nose for two weeks.
Try having meals which are easy to chew. Avoid eating heavy chewing
After your nose reshaping surgery forget about swimming, blank out that swimming pool from you mind for at least three to four weeks following surgery.
Try to avoid vigorous exercise for at least two weeks. Exercise routine which involve moving your body up, down or any other way are strict no-no. Try to take things lightly.That's it.
Book an appointment: https://www.drmilandoshi.com/contact-us/