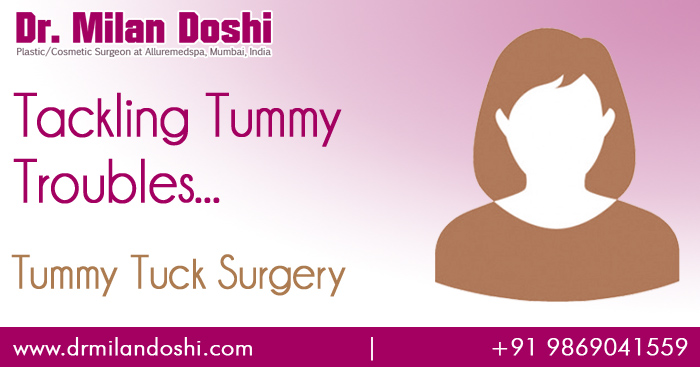 I was always an awkward and shy individual, but once you reach a certain age you can't blame your social anxiety on your parents. For certain shortcoming I still think of some situation or individual to blame, but I won't talk about my psyche here. It was obvious to me for some time that I needed to grow. A cosmetic surgery and to be specific a tummy tuck surgery would be a blessing in my life. I was not at all junk food eater or one who would stuff his emotion with food, but I had terrible pocket of fat at my belly region. This fat region was showing no mercy to my countless hours of hard work at the gym.
I have a friend who had a nose job, and after looking at the impact it had on her face and personality. To be honest her rejuvenated personality made me certain that I need to get tummy tuck surgery. After months of saving I was finally able save enough to get the required amount.
To my surprise there are lot of cosmetic surgeon here in Mumbai, and after having a consultation with few of them I decided to go with Dr. Milan Doshi who is co-founder of Alluremedspa. He is easy to talk to someone plus he is also a good listener and made me feel comfortable in my first visit. Believe me it's not easy to make me comfortable, and cleared my confusion about tummy tuck and liposuction. He explained all the details about surgery and also showed me some of his previous patient's successful surgical pictures. I was assured he can get rid of that stubborn fat region which was making me were those awful lose clothing.
From bottom of heart i would like to thank Celebrity Cosmetic Surgeon, Dr. Milan Doshi for making my dream come true. His talent and gifted touch has made mine and sure many others life better. He is the sole reason for this rejuvenated confidence and self-esteem in me. He along with his staff i believe had gone above and beyond to make sure this experience of mine won't become regretful event.Thank you again!
Patient name: Aabha Gupta, Mumbai- India.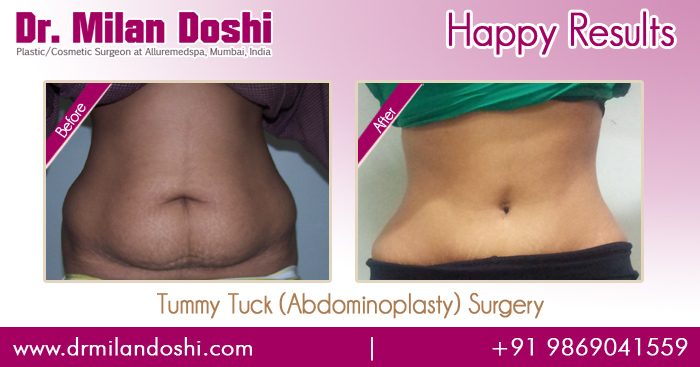 Book an appointment: https://www.drmilandoshi.com/contact-us/