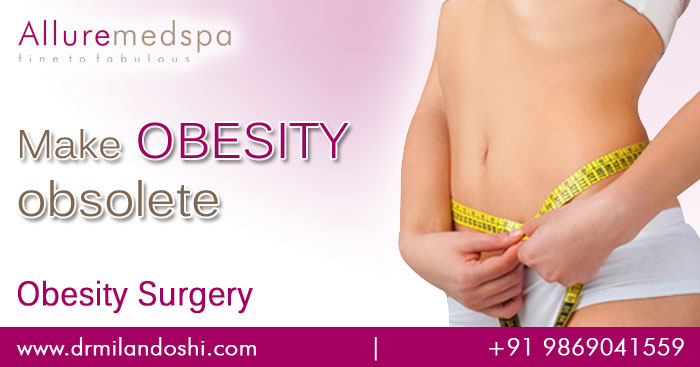 When an individual's Body Mass Index (BMI) crosses the limit of 30, the person is considered to be an obese. Your body mass index is calculated by dividing your weight in kilograms (kg) by your height in meters (m) squared. Excessive weight means excess of health problems related to it. Doctors always advice you to lose that excess weight to lead a normal life. Sometimes, no amount of diet control or exercise is helpful for that weight loss. In such a situation, liposuction is the better option.
Obesity is a nuisance for your health. It is a complex disorder that involves an excessive amount of fat in your body. It is not just a cosmetic concern but many other health issues are associated with the disorder. It increases the risk of heart problems, diabetes, and high blood pressure.
The various reasons of obesity include:
Inactivity. If your calorie intake is more that whatever you are burning, it can lead to obesity. With a healthy lifestyle, you can easily burn the extra calories.
Unhealthy diet and eating habits. A high caloric diet that lacks fruits, vegetables, and laden with high level of fats and junk food contribute to weight gain.
Pregnancy. A women's weight increases during pregnancy. Some women find this weight difficult to lose after the baby is born. This weight gain may add to the growth of obesity in women.
Lack of sleep. Sometimes sleep modifications causes change of hormones in the body. These hormonal change causes weight gain that ultimately leads to obesity.
Certain medications. Certain medication causes change in the body that contributes to obesity.
 Medical problems.  Some medical problems, such as arthritis, can contribute to decreased activity, which may result in weight gain. A low metabolism and high intake of calorie is the reason for obesity.
Liposuction surgery is one of the procedures that can cure obesity. In the process, an incision is made in the area where treatment needs to be done. The surgeon with the help of cannula (a surgical rod) sucks out the excess fats from the body. The incision is later stitched giving it a more toned and tighter look.
After the surgery, a compression garment will be provided by the surgeon for better comfort of the patient.
Like any other surgery, you need to take post-operative care. Following a balanced diet is most important. You should take proper rest for at least two weeks after the surgery. After few weeks, you will get your desired result.
Book an appointment: https://www.drmilandoshi.com/contact-us/