Being morbidly obese is not only extremely unhealthy but it is also quite unattractive. Can you imagine living your life as an inflated balloon of illness? That what morbid obesity does to you. Morbid obesity can be fixed but it's an uphill takes that need more than just dieting and exercise. Weight loss surgery is a life saving procedure that not only helps you lose weight but also ensures that you start a healthy life. Weight loss surgery isn't just about shedding those extra pounds. Weight loss surgery can give you, your life back. It can be seen by the following cases that we have come across in Allure MedSpa. These are real people whose lives were nearly ruined due to morbid obesity. But weight loss surgery not only saved their body but also gave them a lease at life. These are their stories.
(NAMES CHANGED TO PROTECT IDENTITY)
Naresh Nair*
At the age of 33, Nair should have been building an excellent career. But unfortunately he was being shoved off from one job to another. Most places he interviewed did not have much faith in him. It's important to understand that people often equate obesity with laziness. In Nair's case people believed that his overweight body frame will leave him with absolutely no will to perform well. He finally chose to undergoing Laparoscopic Gastric Banding Surgery, Nair was able to lose 30 kgs of his body weight making him look younger, smarter and fitter. This brought in a huge change in his personal and professional life. His job prospects improved and he looks healthy and happy now.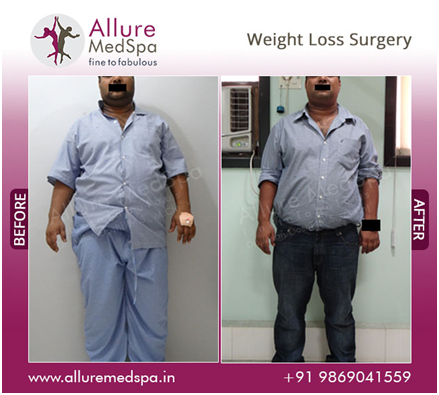 Vibha Singh*
It's not easy caring for people who are approaching their 80s. But caring for someone who is morbidly obese and in their 80s is a completely different challenge. Her family realized this as she was not only getting sicker but her weight was making it difficult for her to go about with her day to day task. Her morbid obesity meant that none of the family members could help her out well either. Intragastric Balloon Procedure proved to be a life saver for Singh who is now not only healthy but also quite independent with regards to her own routine.
Neha Sharma*
At 26, Neha Sharma's future should have been bright, but unfortunately for her, it seemed bleak. She weighted a whooping 143 kgs which translated to morbid obesity. Such heavy weight gain at her age only meant trouble as it was only a matter of time before obesity related disease would start plaguing her. She already suffered low self esteem, lack of confidence and bullying due to her stature. It was a Bariatric Surgery that saved her from an early grave. She only lost a huge amount of excess weight, but she also went on to live a fulfilling life.
There are people who choose good life over living with morbid obesity. You can take the decision to end living the way you do and embrace the chance to be a better version of you.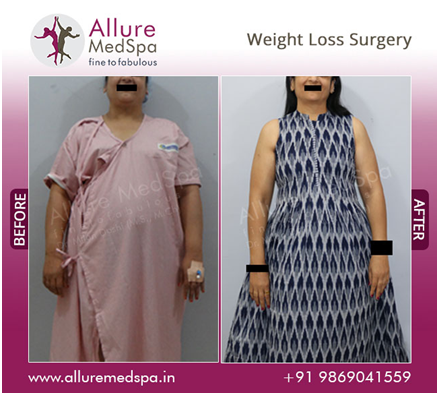 Book an appointment: https://www.drmilandoshi.com/contact-us/